The Federal Government called for a By-Election in Toronto-Danforth for Monday – March 19th, 2012.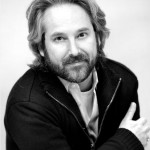 Our Leader Brian Jedan, will be running in this By-Election, as it is his home riding.
For Brian's full bio – got to Party and under Leader you will find out more about Brian.
The main points of the United Party platform follows below for more info go to our Platform on this website.
1. Streamlining Government Services
2. Paid Higher Education
3. Guaranteed Minimum Annual Income
4. Carbon Tax not Cap and Trade or do nothing
5. Investing in and Developing our Natural Resources
6. Expanding our Health Care Services
7. Reinstituting the Bank of Canada